And we know that all things work together for good to those who love God, to those who are the called according to His purpose. Romans 8:28 NKJV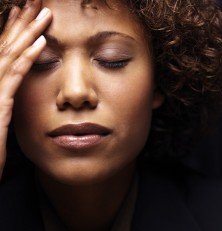 My muscles were tight as I prepared some hot tea to soothe my nervous stomach. In a few days I was going to have a hard conversation with a very good friend. God was urging me to tell her a difficult truth, and I didn't know how she was going to receive it. Would I have the words I needed to convey what was on my heart? I so wanted her to understand.
What if I lost my friend?
Recently, someone told me that God doesn't give us grace for the "what ifs." He gives us grace only for what actually happens. As I've tried to prepare for life's conflicts and challenges, my tendency has been to worry about all the possible outcomes. I ask God how I'm going to do what He is asking of me, and He reminds me to seek Him for what is essential in my life. He affords the necessary grace I will need.
If you are in a difficult season right now, seek the grace God offers. Maybe you have a child who is making bad choices. Perhaps you're unemployed and don't know how you will provide for your family. Or you're facing a frightening medical diagnosis.
Instead of fretting when those "what if" thoughts enter your mind, you can choose to pray and read the Bible for reassurance of God's presence and guidance. He knows the best way to handle those tough issues in your life.
Call on Him and He will be with you, equipping you with the courage and strength you require to make it through. Trust Him to help you with what comes up today.
---
---