His name shall be called Prince of Peace. Isaiah 9:6 ESV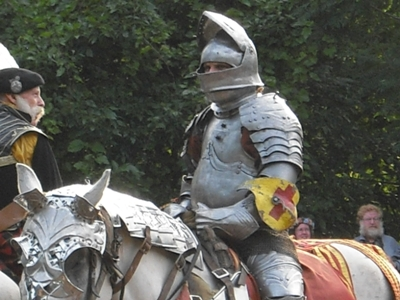 A princess. A handsome prince. A knight in shining armor. Fairy dust. A magical land where wishes come true.
Once upon a time, in the land of fourth grade, a little girl wished for a magic wand to change her to princess status. The ruler in the land posted a proclamation of everyone's height and weight, hung on the kingdom wall and visible to the class—one of the two years I grew sideways, not up. By sixth grade, without the help of a magic wand, I shot up in height, allowing everything to adjust accordingly. Deep insecurity during fourth grade left me feeling inferior on the inside…even though the outside had changed.
The dream of fairy tale wishes started long ago. A girl with insecurities magnifying the need for dream-wishing. In school…social circles…life. "I wish I looked like her. I wish he would pick me." A wish for the sprinkling of fairy dust magically transforming me to the fairest in the land. A wish of happily-ever-after for the character on the pages of a book and for me.
While the real world is not the happily-ever-after in fairy tales, there are moments: "one of the happiest days of my life."
My happiest day? When a knight in shining armor rescued me from the hand of a villain. A holy knight riding a white horse. The Prince of Peace who overtakes my insecurities. The King of all kings, from a heavenly land where He is the fairest of all. . .with no requirement for fairy dust. A place where wishes come true. God-wishes.
The story begins with a Creator who creates a new land and people to live there. The Creator's wish is for each character to find their way to Him…giving Him their heart and dreams. An evil villain—a fallen creation—works to keep each dream-wisher distracted along the way. In the last chapter, the Creator defeats the evil villain. The Knight of holiness is coming back for all the dream-wishers who have given their heart to Him.
Jesus is coming soon. This is no fairy tale. Will there be a happily-ever-after? Allow the Prince of Peace to rescue you and live with him "for-ever-after" in the land of heaven.
(Photo courtesy of morguefile and MOTHdevil.)
(For more devotions, visit us at www.christiandevotions.us.)
---
---