The LORD takes pleasure in those who fear Him, In those who hope in His mercy. Psalm 147:11 NKJV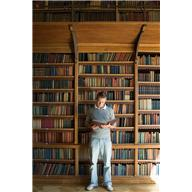 A good friend—published author of fiction and non-fiction—recently sent me the manuscript of her new suspense novel. I'm caught up in the story. Full of tension and expectation, the book has me on the edge of my seat, wondering if the girl is going to find justice and if the guy is going to win her heart. I'm finding it hard to put the book down. There's only one problem—the book isn't finished yet.
Thankfully, this author/friend has written multiple stories through the years. I've read many of these stories to the end, and none has left me disappointed. I agreed to read her unfinished suspense novel because I trust she knows the ending. And she's a good author.
Each of our lives is an unfinished story. With an impending job loss and a chronic illness that leaves my health always uncertain, my life feels like a suspense novel with an unwritten ending. I suspect I'm not alone. Unknowns lie ahead for all of us. But in the heart of the Author of our stories, they were written before time began and before we came onto the scene. He determined plot and character and set the stage from the beginning. He unfolds that story year by year, revealing new chapters and adding tension and expectation.
Our God has written multiple stories throughout the centuries. We can read many of them in His Word, and we won't be left disappointed. The Lord tells us that He takes pleasure in those who hope in His mercy. When we trust the Lord knows the ending to our story and what's going to happen in the chapters ahead, our faith gives Him pleasure.
He does know the end. And He's a really good Author.
(Photo courtesy of microsoft office.)
(For more devotions, visit us at www.christiandevotions.us.)
---
---