And God is able to make all grace abound to you, so that having all sufficiency in all things at all times, you may abound in every good work. 2 Corinthians 9:8 ESV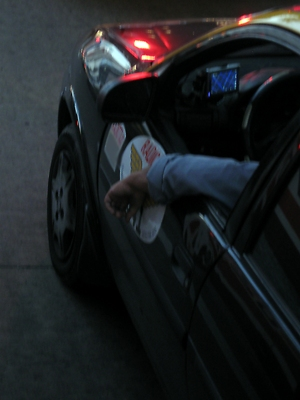 I admit it. I am directionally challenged, depending on my GPS most of the time. I have more confidence in it than in my memory.
Past experience tells me I've made repeated wrong turns when on my own. I rely on my GPS to make adjustments by re-routing when satellites indicate traffic delays and alternate routes for detours. The GPS knows what it's doing. On my own, I get frustrated, lost, and lose time.
Life hands us turns too – changes in a path we thought was marked out and challenges in relationships. In our attempt to cope or fix, our memory is often impaired as we attempt previous solutions that failed. We think we have a better way or know what we're doing, but the results take us down the wrong route. We're frustrated and agree with Albert Einstein who said, "Insanity is doing the same thing over and over again and expecting different results."
As I think about changes, delays, and detours, I appreciate my other GPS—my Grace Provision System. James McDonald says the original Greek translates 2 Corinthians 9:8 as "Sufficient for you is the grace of Me."
We bear consequences for poor decisions, but God gives grace as we work through them. Perhaps we live with the consequences for a lifetime, but grace is our companion. When we face challenges and unfamiliar opportunities, grace meets us with strength to persevere. We deal with sandpaper people, and His grace provides us with dignity and courage.
His grace repositions me. It gives me focus and reminds me that in my weakness I am strong. As I travel and meet the alternate routes, His grace accompanies me.
Remember, you have a trustworthy Grace Provision System. It will reliably accompany you on your route every time.
(Photo courtesy of morguefile and Alvimann.)
(For devotions, visit us at www.christiandevotions.us.)
---
---