So do not fear, for I am with you; do not be dismayed, for I am your God. I will strengthen you and help you; I will uphold you with my righteous right hand. Isaiah 41:10 NIV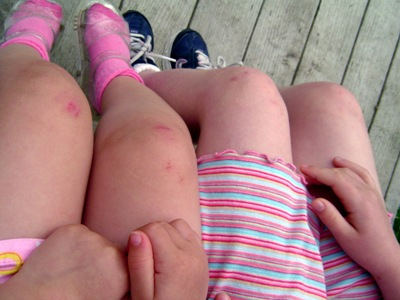 Years ago, an article I wrote was published in a widely circulated Christian magazine. In the article, I spoke of the way God had lovingly fitted together the pieces of my broken life to form a Norma more responsive to his will. I also detailed the blessings that followed.
Soon, I began receiving phone calls and letters from people with heartbreaking problems. These were fellow travelers reaching out to someone who had also walked along the road of despair.
One person wrote of the breakup of a relationship which she had thought would culminate in marriage. She struggled unsuccessfully coping with her pain. In succeeding letters, she spoke of the failure to let go of her burden and allow God to share the load. I had shared Scripture and articles about the necessity of doing this, but still she was not letting go. Then I thought of a simple illustration I hoped would help her.
When I was a child with a scabby knee, I found it hard to leave the scab alone. Time and time again, I picked at the crusty growth until it began to bleed. Then once again, the healing process had to begin anew.
All too often we repeat something similar in our lives. An emotional pain leaves us with a wound that needs healing. Ever so slowly, the process of healing begins. But then we begin picking at the hurt – perhaps by thinking of what might have been or what we should have done differently. Soon tears begin flooding over the heart that has just begun to heal and the scab is torn loose from the wound.
God stands waiting to heal our pain and our aching hearts, but He can't if we're constantly picking at the wound. If we will keep our hands off, His love and peace will cover our wounded spirit and healing will be complete. Psalms 147 reminds us God heals the brokenhearted, and that in His love for us, He binds up the wounds.
We need only to release our burdens completely into the Great Physician's healing hands. Quit picking at the scabs and let God do His healing.
(Photo courtesy of morguefile and shebaduhkitty.)
(For more devotions, visit us at www.christiandevotions.us.)
---
---