You do not even know what will happen tomorrow. What is your life? You are a mist that appears for a little while and then vanishes. James 4:14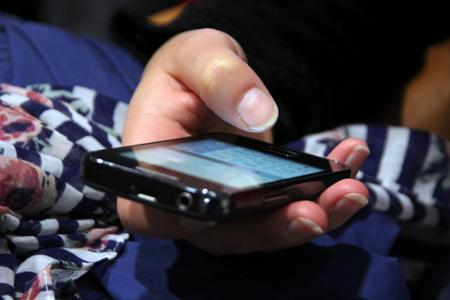 I love playing Solitaire on my phone, mostly.
There are times when I have a long wait and no book to read. Solitaire keeps my mind occupied and passes the time. And I don't have to look awkwardly around the waiting room, wondering what germs are being spread while my tires get rotated or my doctor finishes up with other patients. When I get stuck and can't find a move, there's a Hint button to lead the way. Then I can keep playing, building those piles of suits until I win the game. Many times, I click on the Hint button only to get the message, No Useful Moves Detected. No matter how many cards I have lined up ready to complete the game, there's no way to win. I have to give up. And I didn't see it coming.
In his epistle, James warns us this life doesn't go on forever. He compares it to a vapor, like steam when you're cooking noodles. You see it and then it evaporates before you can grab it or save it in a container. He's telling us this life is shorter than we think, so maybe we need to revise our life plans.
When my husband Bryan was diagnosed with cancer, we realized there were a lot of things we had planned to do "someday." We started making a bucket list of things to do and places to go after his cancer went into remission. Unfortunately, we never saw the remission or crossed anything off his bucket list.
Now, when there's something I'd like to do, I put it on my list and try to figure out a way to get it done. This year, not just "someday," I'll be visiting Branson, Missouri, and going to preseason baseball with some friends. Plus, I'm writing another book and asking a friend to dinner, not really a date, but maybe the start of a new relationship.
What has been in the back of your mind, urging you to step out and do? Is God nudging you in a direction you haven't been before? Maybe it's time to write your own bucket list, then see how many items you can cross off. After all, we don't know when our vapor will evaporate.
(Photo courtesy of morguefile and Marco Maru.)
(For more devotions, visit us at www.christiandevotions.us.)
---
---