I will make [your sins] as white as snow. Isaiah 1:18 NLT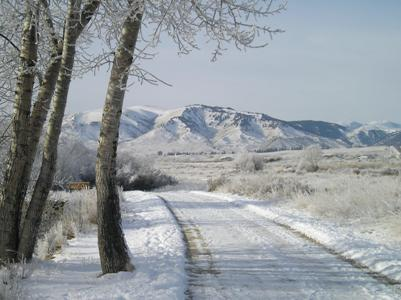 Our new car was white. Make that dazzling white. I checked the sales brochure for the color name, and they nailed it: Pure White.
We were proud. Other so-called white cars and trucks looked gray when we parked beside them, and we weren't the only ones who noticed. In fact, so many people commented on our vehicle's extraordinary whiteness that our chins rose a little too high.
Then it snowed. Not a scant dusting. Inches of it. Enough snow to expose the true color of our car. And it wasn't pure white. Not even close. Blanketed by heaven's sample of whiteness, our VW was undeniably gray.
Not unlike me. I am proud. Sometimes I behave as if I'm so good or wise or right that the persons around me can't measure up. They look gray. Other folks notice it too. Obviously. Of course, my chin rises a little too high. Sometimes far too high.
Then it snows. Not a scant dusting. Depths of it. God's holiness. I see Jesus, the image of the Father Himself. The only one who is purely good and wise and righteous. My true color is exposed. And it isn't pretty. Not even close. Beside heaven's standard of perfection, I am the color of sin.
But there is grace in the holiness of God. Falling on and all around me, it comes not to condemn, but to transform. I cannot make myself the color of perfection any more than I can make my car the color of snow. But God can. And He does. Because I trust Christ's sacrifice instead of my striving, God sees me as He sees Jesus. Beloved. Holy. Perfect. He said so Himself.
And what does He say about the color of my sins? He says this: "I will make them as white as snow."
Snow. I'm as pure and clean as heaven's pristine snow—God's grace that's falling on and all around me. I breathe again. And laugh. And love. And dance for joy with Him.
Maybe your chin, like mine, is a bit too high sometimes. Or perhaps it's far too low because you hate yourself and the color of your sins. Either way, look to Jesus. It's snowing holy grace. And He invites you to breathe again. So laugh, and love, and dance for joy with Him.
(Photo courtesy of morguefile and ImBooToo.)
(For more devotions, visit us at www.christiandevotions.us.)
---
---