But prophets, though human, spoke from God as they were carried along by the Holy Spirit. 2 Peter 1:21 NIV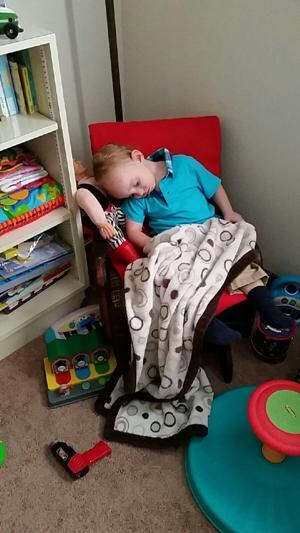 When our son was not quite old enough to walk, he loved for us to rock him as he sat in our laps. Sometimes, if we just sat still, he would begin to rock himself back and forth until we caught on. Once we began he would discontinue rocking himself. He then knew all he had to do was lean back and rest in our arms to enjoy the comfort his parents provided.
Our heavenly Father not only comforts us, He also spurs us into action to accomplish a work for His purpose. Through His Holy Spirit, He gives us what we need to go in the direction we should go. What God gives us through the Holy Spirit is already perfected.
A young lady was moved to write a detailed account of her personal testimony. Although it seemed she was putting her life out there for all to see, she obeyed. Many lives were touched by some aspect of her testimony. Months later, she received thank-you notes and phone calls. Many approached her tearfully, needing prayer or a hug.
In those times when God is spurring us into action we, like the baby, must learn to lean on God and allow the Holy Spirit to carry us through.
Follow the movement and direction of God, being careful not to redirect, add to, or subtract from what God is doing in your life.
(Photo courtesy of mandmantiques.)
(For more devotions, visit us at www.christiandevotions.us.)
---
---