God roars from Zion, utters His voice from Jerusalem, the earth and sky quake in terror. But God is a safe hiding place, a granite safe house for the children of Israel. Joel 3:16 The Message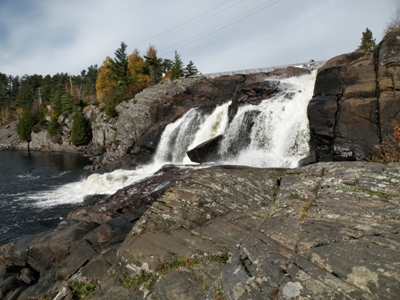 A recent dream got me thinking about granite, reminding me of a trip to the majestic Adirondack Mountains in upstate New York. Whether small in stature (just a few thousand feet high) or looming giants exceeding 10,000 feet, mountains have a way of putting life into perspective.
In that dream, I was given a new office with a desk that had a grey granite surface. This dream motivated me to research what this hard substance symbolized. I discovered the deep granite layer within a mountain is called gneiss which was formed thousands of years ago as a result of earthquakes or fault-shifting.
It fascinated me to learn that the striations we see in granite are actually minerals merged into the rock by intense heat and pressure. Like granite, we become rock solid in our convictions, beliefs, and faith by the intense heat and pressure of trying circumstances.
No one enjoys going through trying, testing times. But to realize the heat is producing precious minerals of wisdom inside us we can use to nourish others, puts experiencing the heat of a trial into a whole new perspective. We can allow the heat to crack and destroy us or form minerals inside our spirit.
God is indeed a granite safe house for His children. He will hide me in the cleft of the rock, the rock that is higher than I. The next time you are experiencing pressure and heat, think of the mountain and remember gneiss is nice.
Share your testimony when God was a shelter for you during a fierce storm. Let God work through your heat and pressure experiences to change others.
(Photo courtesy of morguefile and ToymanRon.)
(For more devotions, visit us at www.christiandevotions.us.)
---
---