Then Jesus spoke to them again, saying, ?I am the light of the world. He who follows Me shall not walk in darkness, but have the light of life.? John 8:12 NKJV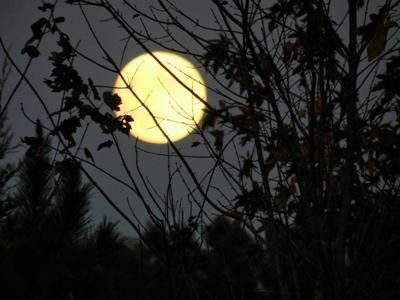 One winter morning in the predawn of the day, I saw the brilliance of the full moon that loomed high in the northwestern sky. The lunar body gleamed strikingly luminous with its craters distinctly visible to the naked eye.
I began to draw comparisons between humans and the moon. People in their raw humanity are cold, dark, and scarred. However, when the light of the Son is allowed to shine on us, even our scars have an appearance of splendor for His glory. His light reflects completely in our darkened, sinful lives, transforming us into objects of worth and beauty. In turn, we can radiantly shine into the lives of those we encounter and brighten their paths as well.
Just as the sun is the only reason for the moon's illumination, Jesus clearly taught that He was the light and the only source for bringing light and forgiveness into the darkness. After His light invades our beings, He challenges us to shine so those we meet will see the Holy Spirit's works of goodness in our lives. Ultimately, the heavenly Father will get glory for Himself.
Are your actions and words so full of His light that those you encounter clearly see Him? Seek after the Light that radiates the love of God.
(Photo courtesy of morguefile and pippalou.)
(For more devotions, visit us at www.christiandevotions.us.)
---
---