Brothers and sisters, if someone is caught in a sin, you who live by the Spirit should restore that person gently. But watch yourselves, or you also may be tempted. Galatians 6:1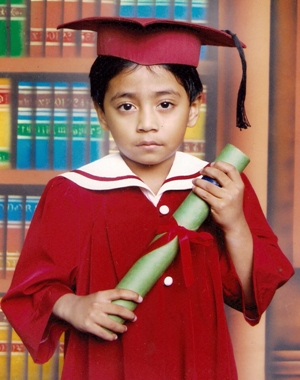 It was the night before parent-teacher conference that our kindergartener, Lewis, nervously made his cheese confession.
"Mom, I forgot to tell you that I had to go to the principal's office. It was at lunchtime. I wasn't trying to be naughty."
Since disruptive behavior is not common for my youngest child, I was more intrigued than upset by his statement. It turns out that his friend was having trouble getting his shredded cheese out of a container at lunch, and with Lewis' "help," that cheese flew in the air and landed on three of their classmates.
I can visualize Lewis' goofy grin as he pounded on the plastic cheese cup. I can also imagine him enjoying the attention of this little stunt enough that it drew the notice of his principal. I don't know all the details, but I do know my little boy's guilty conscience would not let him sleep. Or more likely, his guilty conscience combined with thoughts of a looming parent-teacher conference. The fear of being found out often seems to influence the decision to fess up. Whatever it was, Lewis knew his best move was to confess his minor transgression to his father and me. And I'm thankful he did.
We could all use some healthy my-teacher-is-going-to-tell-on-me fear in our lives. We need someone to keep us accountable for the times our actions cause us to deserve a trip to the principal's office. I know there are times I've tossed some stinky cheese in the way of unkind words or ugly thoughts. And I know when I am accountable to someone else for my actions, I'm far more likely to guard my mouth and my actions.
Keep accountability in your life. You'll grow stronger in character and your Father in heaven will be proud.
(Photo courtesy of morguefile and azrikhan.)
(For more devotions, visit us at www.christiandevotions.us.)
---
---