May the Lord richly bless both you and your children. Psalms 115:14 NLT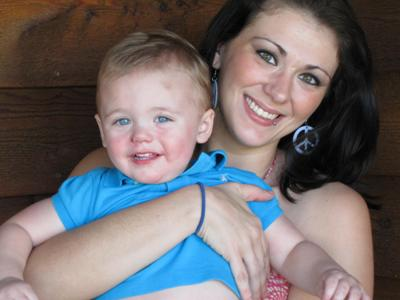 At the age of twenty-four I received the devastating diagnosis of breast cancer. After the battle, the doctor told me I couldn't get pregnant for at least two years. I anxiously waited three. My doctor's concerns were that pregnancy could cause the cancer to return.
It's now been twenty-nine years. God is faithful. My first child was born April 13, 1990. My oncologist came to the hospital to see us the day she was born. "She's a miracle baby," he said.
Certainly, we would all say we want our kids blessed by God. We pray for them all their lives and do our best to lead them. We direct babies in the way they should go. As Christian parents, we pray over our kids and with our kids. We love our babies and there isn't anything more special than being a parent.
Parenting is such a privilege and a blessing from the Lord. God tells us repeatedly that if we obey, He will bless us. Children are a blessing from Him. God gives us His commands not to hurt us, but to bless us. He gives us these dos and don'ts to give us the boundaries we should stay within and to protect us from bad choices and the consequences which follow. He has unimaginable plans and blessings waiting for those who listen and obey His commands.
My precious miracle baby is now twenty-five. We could have let fear grip us as she turned twenty-four, since that was the exact age I had breast cancer. However, we chose not to walk in fear but to trust the Lord with all of our heart.
Pray for your children. Lift them up daily before the Father for His protection, guidance, and care. God will hear and heed your prayers.
(Photo courtesy of morguefile and greyerbaby.)
(For more devotions, visit us at www.christiandevotions.us.)
---
---