Be anxious for nothing, but in everything by prayer and supplication, with thanksgiving, let your requests be made known to God; and the peace of God, which surpasses all understanding, will guard your hearts and minds through Christ Jesus. Philippians 4:6-7 NKJV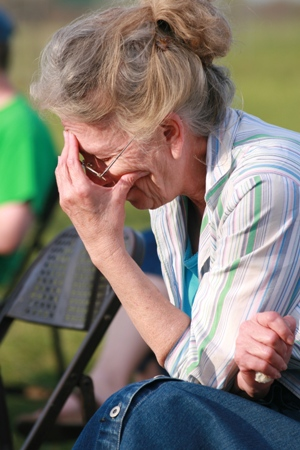 Several years ago, I was in a women's Sunday school class during an intense season when we had extremely heavy-duty prayer needs. These ladies came to class knowing we would pray for every need because we believed in the power of prayer. I remember a Sunday morning that went like this as we shared our requests.
One admitted her divorce was getting uglier, and her son wanted to live with his father. This was breaking her heart.
The next suspected her stepson was doing drugs. The boy's father seemed to be in denial that there was any possibility of this.
Someone asked for prayer for their daughter, a high school senior who was experiencing a lot of stress as she applied to colleges and suffered from severe migraines.
Someone's fourteen-year-old niece was losing excessive weight and her parents worried she suffered from an eating disorder.
Another's son in the Army was going to Afghanistan for his second deployment. He and his wife had two young children and they were having a difficult time watching him leave again.
The last request came from the youngest woman in our class. Her one-year-old baby had an ear infection.
We prayed for each woman's prayer request with the same compassion and intensity. From the mother whose step-son might be doing drugs to the mother whose baby had an ear infection.
As mothers, we could remember the days our children suffered sore throats and ear infections. And the mother whose son was deployed to Afghanistan probably wished he was still a little boy—too young to go to war. But our children grow up and prayer requests change.
We have a great privilege in sharing our burdens with our brothers and sisters in Christ, and we cherish their prayers. We grow lighter from the load we carry because the body of Christ demonstrates love for one another as we pray for each other. Through prayer, we need not be anxious, and we know our Lord and Savior Jesus Christ cares most of all for every prayer request that passes our lips and is uttered in our hearts.
Lift your prayers before Him, and His peace will guard your heart and ease your worries.
(Photo courtesy of morguefile and taliesin.)
(For more devotions, visit us at www.christiandevotions.us.)
---
---