And I will ask the Father, and He will give you another Counselor to be with you forever. John 14:16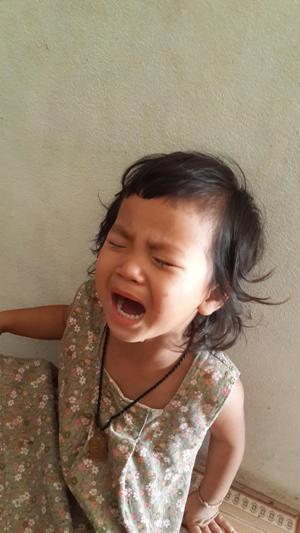 My parents were going away on a trip, but I didn't want them to leave.
At five years of age, I was sick with croup and craved the comfort of their presence. Our pastor and his wife stayed with my sister and me for the weekend. Mom placed a vaporizer/humidifier in my room. The cool mist enabled me to breathe more easily. Mom also wrote a message of love for me on a blackboard and put it by my bed so I could see it when I awakened. But one morning, I saw that the vaporizer's mist had erased Mom's message. I was inconsolable. To my child's mind, the connection to my mom was gone. I wept as someone tried to comfort me. I wished with all my heart I could get that love note back.
When the time came for Jesus to leave earth, His disciples were grief-stricken and afraid. The visible connection to their Savior would soon be gone. They couldn't imagine a life where they could no longer hear His voice or walk beside Him. But before He left, He promised them He would send His Holy Spirit to dwell in them and be their constant comfort and guide.
Today we have that promise too. We also have His written Word. It's His personal message of love to us, and nothing can erase it. Not heartache or fears or loss of loved ones. Not even the fog and confusion of His apparent absence. His words are forever. They are our comfort and strength until we see Jesus face-to-face and the time of separation is finally over.
As a little five-year-old, I learned that just because the message disappeared, it didn't mean my mom's love had been lost. I had to trust she would return and I would be taken care of in the meantime.
What do you do when you don't feel God's presence? He hasn't left you. Challenge your feelings with the truth of God's Word. He has promised to never leave nor forsake us. His Holy Spirit is within us. We are never alone.
(Photo courtesy of morguefile and Warunee.)
(For more devotions, visit us at www.christiandevotions.us.)
---
---