So, because you are lukewarm, and neither hot nor cold, I will spit you out of my mouth. For you say, I am rich, I have prospered, and I need nothing, not realizing that you are wretched, pitiable, poor, blind, and naked. Revelation 3:16-17 ESV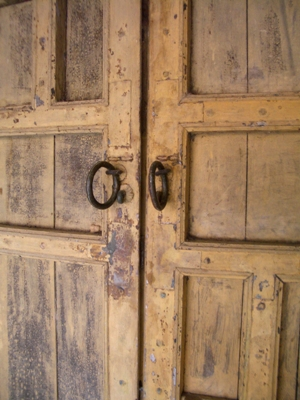 I listened to my pastor teach on a familiar passage about the cost of being Jesus' disciple. The message got me thinking about my own commitment to Jesus. Am I willing to lay aside comfort, convenience, and connections in order to live fully for His purposes?
As the pastor continued his message, he observed that the more prosperous we are the harder it becomes to commit to Jesus the way He expects. And compared to much of the world, Christians in the United States are prosperous indeed.
I was reminded of the wealthy but lukewarm Laodicean church Jesus rebuked for their indifference and self-sufficient attitude. I felt convicted. Was I lukewarm? I asked the Lord to help me deepen my commitment to Him and loosen my hold on self.
In Luke 9, Jesus encounters three men and illustrates what it means to follow Him. To the first man, He makes it clear there could be the sacrifice of material comforts. He tells the second one that following Him means responding when called, not later. And the third man learns a commitment to the Lord takes precedence even over family relationships.
Jesus doesn't give up on us when we drift into a state of self-sufficiency. Instead, He extends loving correction and an invitation for a more intimate relationship with Him. He tells us that those He loves, He cares for and disciplines. Not only that but Jesus also stands at the door knocking, waiting on us to answer.
Open the door when He knocks. Don't be a lukewarm servant. Instead, rise to meet Him.
(Photo courtesy of morguefile and rikihi.)
(For more devotions, visit us at www.christiandevotions.us.)
---
---