As a man thinks in his heart so is he. Proverbs 23:7 AMP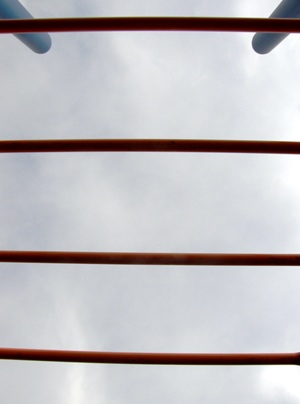 I love a story about an underdog becoming the hero. The movie "Stand and Deliver" is one of those. It tells the story of an educator in Los Angeles, California, Jaime Escalante, who accepted the assignment of teaching the losers' class. He was told to try his best to keep them corralled. The rest of the teachers and school administrators had written off these students as unteachable.
Escalante convinced his class he believed in them more than they believed in themselves. They laughed at what he said they could do, but he proved to them they could. He succeeded in raising the bar of expectations. With their new beliefs about themselves, they finished the year beating final test scores of most of the full student body.
Solomon succinctly stated the ruling principle thousands of years earlier. Google "never told him he couldn't," and you will find stories of people who did things by overcoming all odds. The difference between their achievement and our thoughts about it comes to the person's belief system. They envisioned a goal and believed strongly it was within their reach. They didn't listen to any words of discouragement and went on to do what was in their heart.
Imagine how different we Christians would be if we truly believed what the Bible says about us. When we have feelings of inadequacies, Romans reminds us we are more than conquerors. If we have disabilities, Psalms boasts we are fearfully and wonderfully made. When we allow feelings of insignificance to affect us, 1 Corinthians reminds us God chose the lesser to raise them up and show the world their importance in Him.
When we put our lives into the hands of Jesus Christ, we become new creatures. If you have not done this before, take the time—as you are reading the Word—to write down anything it says you are now as His disciple. Start to believe you can be all God wants you to be, for what you think in your heart is what you are. Raise the bar and be God's best.
(Photo courtesy of morguefile and krosseel.)
(For more devotions, visit us at www.christiandevotions.us.)
---
---