"You don?t have enough faith,? Jesus told them. ?I tell you the truth, if you had faith even as small as a mustard seed, you could say to this mountain, ?Move from here to there', and it would move. Nothing would be impossible. Matthew 17:20 NLT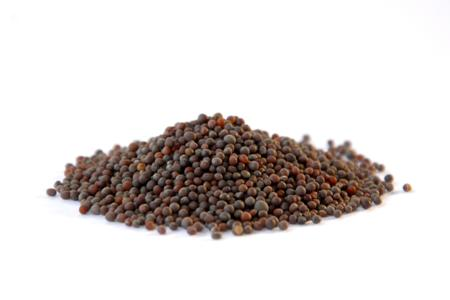 On a trip to Chicago, my mom and I came to a tollbooth. Actually, it was the third booth we'd passed through in the last hour. For the first two, we had given the woman our money and gone through. No problems. This one, however, tested our limits. The sign told us to pay $1.30. Seems simple enough, right? And it was until we saw the five-letter word printed underneath the amount. "Coins."
We pulled beside the booth, realizing we needed to come up with $1.30 in coins—and fast. The car behind us honked as we searched. Her purse. My purse. The center console, glove compartment, door storage. We searched everywhere, but we still came up seventeen cents short.
The Scriptures tell us we only need faith the size of a mustard seed to move mountains. Reading that verse, it sounds like a reasonable amount of faith to give, just like $1.30 for the toll. However, when you're staring up at the mountain and searching through your pockets, purse, and the ground around you, you realize the value of that seed. It may be all you have. You may not have enough. Either way, you'll be franticly searching.
We rolled past that tollbooth seventeen cents short of our payment. There are times when I stare at the mountain one mustard seed short. The tollbooth wasn't exactly merciful, and it certainly didn't help us come up with the change. However, God isn't a tollbooth.
When you're staring up at the mountain, God doesn't hold out His hand and wait for you to pay your fee. All He asks is that you trust Him enough not to give up. With Him on your side, you'll come up with that mustard seed, even if you have nothing else.
God will take your faith and double it. Triple it. He'll make you strong enough to move that mountain. When you come to your next spiritual toll and you're searching everywhere for the mustard seed, remember you're not alone. Trust God enough to keep searching, and you'll find it every time.
(Photo courtesy of morguefile and jmiltenburg.)
(For more devotions, visit us at www.christiandevotions.us.)
---
---