If my people, who are called by my name, will humble themselves and pray and seek my face and turn from their wicked ways, then I will hear from heaven, and I will forgive their sin and will heal their land. 2 Chronicles 7:14 NIV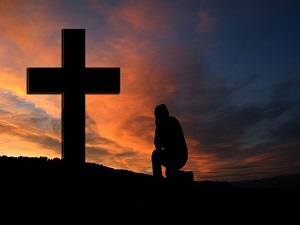 Many years ago, I did not understand the difference between going to church and being born again.
But then I heard the undiluted message of Pastor Paul Rika of the Holiness Revival Movement. The Lord convicted me, and I surrendered my life to Christ. Genuine repentance became my lot.
God says if we call on Him in repentance, not go back to our sinful ways, and humble ourselves before Him in prayer, He will hear us and make our lands good so we can enjoy their benefits. This involves total repentance and living in holiness, righteousness, and pursuit of peace with all people.
God wants all nations to repent and follow Him. He is a holy and a righteous Father who wants us to live in the same way. Sin angers Him, and He does not want us involved in sinful living. When we fall into sin, He wants us to call on Him for help and plead for His mercy.
The only way for God to hear nations and allow them to enjoy the good of the land is for them to put an end to murder, fraudulent engagement, kidnapping, sexual imperialism, terrorism, and idolatry. We must hand over our lives to the Lord Jesus Christ, who is the soon coming King.
Remember that genuine repentance averts disaster and produces healing that leads to rest.
(Photo courtesy of pixabay.)
(For more devotions, visit Christian Devotions.)
---
---