Naked I came from my mother's womb, and naked shall I return there; the Lord gave, and the Lord has taken away; blessed be the name of the Lord. Job 1:21 NIV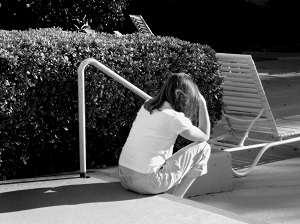 My grandfather embodied the ideal life.
He married a beautiful woman, had a family, and owned his own home. He dressed impeccably and drove a nice car. On Monday through Friday, he donned a uniform and joined the masses to slaughter cows at the local packing plant. On Sundays, he adorned a three-piece suit, hat, and wing-tipped dress shoes. Going out the door to church, he saturated the air with aftershave lotion and cologne. He was the man who had it all: faith, family, friends, a great job, and good looks.
However, a time came when my grandfather's life was not as ideal as he had hoped. Life dealt him significant changes and losses. His world turned upside down, and his intimate relationships became disengaged and divided. Life would never be the same for him.
Job was a man who could identify. After losing his family and livelihood, Job stood firm and professed belief in God. Even when his loved ones and friends expressed their dissatisfaction and lack of trust, he held on to his convictions. Job experienced health issues, death, loss of finances, and divided relationships, yet nothing turned him from the love he had for God.
Job understood that having a little or a lot does not affect God's love for us and should not affect our relationship with Him. Like Job, we have a choice. As life delivers painful blows and turbulent times, we either choose to cling to our faith or walk away.
If we choose faith, we acknowledge that a relationship with the Lord entails more than dressing up and arriving at a building—and that a blessed life is not necessarily one with an overabundance of amenities. We experience the real blessing when we stand firm in our relationship with God—no matter what we face.
When life gets difficult, cling to God.
(Photo courtesy of morguefile.)
(For more devotions, visit Christian Devotions.)
---
---