After that, we who are still alive and are left will be caught up together with them in the clouds to meet the Lord in the air and so we will be with the Lord forever. I Thess. 4:17 NIV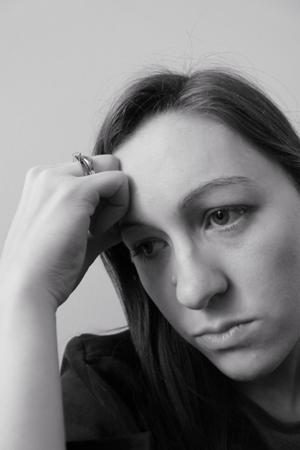 "What are you afraid of?" the pastor asked as he began his weekly sermon.
The thought sprang to my mind: eternity. I'm not afraid of death. I'm afraid of eternity.
It scares me. The "foreverness" gets me. No beginning. No ending. Here on earth I am secure, in between a beginning and an ending. I wake up in the morning when the sun brightens the day and go to bed at night when darkness steals the light.
Someday time will vanish and eternity will begin. When that happens, we'll go on forever. Facing the unknown makes shivers creep up my back. What will life be like? Will it still be called life? Will I know those I have loved on earth ... my husband and children, parents and friends?
Since kindness will fill everyone's hearts in heaven, my flat notes should be ignored when we sing praise songs. Maybe I won't have to sing. Perhaps I can praise Him with devotional thoughts from my heart like Kahlil Gibran, the poet, hoped to do. He expected to meet his unpainted paintings and unwritten words in heaven.
I will tuck the thought away for now. Seeing Jesus will surely inspire greater words than I have been able to formulate here. Jesus has been my guide all these years, touching pain with healing, turning heartaches into joy, and transforming dark skepticism into bright belief.
I have no need to fear eternity when someday I will wake renewed and see God's glory before me. Until then, let me wait with joy for my entrance into His presence, anticipating marvels I can't imagine. When it happens, I'll throw off the wrappings of time and see Jesus.
All my questions will be resolved, and I will be glad to exchange today for the forever of what God has in store for those who believe in Him.
(Photo courtesy of morguefile and Jamierodriguez37.)
(For more devotions, visit us at www.christiandevotions.us.)
---
---