Rest in the Lord, and wait patiently for Him; Do not fret because of him who prospers in his way, because of him who brings wicked schemes to pass. Psalm 37:7 NKJV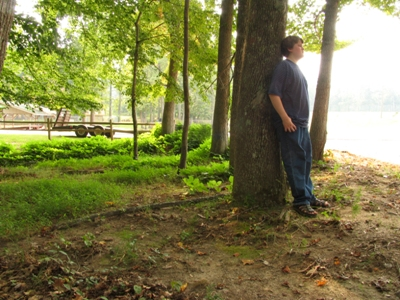 Many of us who were practicing several years ago in the mental health field had to deal with a mindset prompted by a then popular book, Winning by Intimidation. The book attempted to develop a scheme for winning based on an emotional attitude of aggressiveness. This me-first approach had to be applied very deceptively at times and, at other times, very directly and in a threatening manner. The goal was consistently controlling the interactions of others for the purpose of causing that person to do what you wanted.
This approach reminded me of the biblical verse that says the devil walks around as a roaring lion, and that he has schemes which are not for the good of God's people.
One of my deceased patients lived his life winning by intimidation. He attempted to intimidate his family, business associates, and everyone else. He told me one day he could do anything to anybody and get away with it by appearing to be their friend afterwards. He smiled, acted sorry (which he wasn't), and stressed the past is the past. His complete life was a study in meanness and self-centeredness, which ruined his marriage, his children, and his health.
Psalm 37 is a full and encouraging discussion about the end of a person who can bring us so much pain that we may feel we can't bear it. Our Father, by means of inspiration, gives His children the answer we so desperately need when bedeviled. He tells us: Rest in Me. Give Me your fear and pain. Let them reap what they are sowing. The day will come that intimidation will have passed away.
Experience the joy of resting in the Lord. He will give your heart strength to go through the tribulation. However, you may find resting in the Lord can have a sober tone and include tears. Still, when we are held in His arms and are comforted, we find the greatest relief a child of God can know during this lifetime.
Fretting becomes a thing of the past when we are held by the Comforter in the arms of Jesus.
(Photo courtesy of morguefile and anitapeppers.)
(For more devotions, visit us at www.christiandevotions.us.)
---
---