You know when I sit and when I rise; you perceive my thoughts from afar. You discern my going out and my lying down; you are familiar with all my ways. Psalm 139:2-3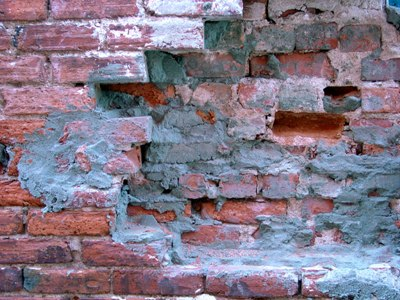 The day my world crashed, I found relief.

It began as any other ordinary day. I drove to my job where I worked as an assistant in a corporate office. Turning into the parking lot, I felt grateful to get a spot close to the street. I pulled in, parking in front of an abandoned downtown brick building. A few minutes later, coffee in hand, I settled into my chair in my windowless office. As usual, I had brought my lunch, but at the last minute I decided I needed some sunshine, so I went out for my meal. When I returned, my prime space was gone, and I had to park on the opposite side of the lot.

After work, I hurried to my car, passing my prime spot. I got in, put the car in reverse, and backed out. Suddenly, I heard a horrible crash. In disbelief, I watched in my rearview mirror as the façade of the ancient brick building tumbled down. Bricks pelted the row of cars parked beneath … including the car that had taken my space. "Jesus," I said, "thank you, Jesus." If I had left one minute later I could have been seriously injured or killed.

The psalmist says God is familiar with all our ways. He knows us by name. We may feel lost in the crowd at times, but He knows our thoughts, our concerns, and our struggles. Scripture shows us time and again how God worked in individuals' lives in an intimate way.

As I drove away, amazement and joy filled me. I had been wondering if God really knew where I was. I feared He'd forgotten me. But His dramatic protection that day reminded me He truly is involved in my daily life.

How has God fashioned your story? When you are disheartened, journal. Take time to note the smallest blessings. When we become discouraged, we can find comfort by reading the Psalms—David's journal—and by reviewing our own "passage markers" to recall how God has been faithful to us in the most painful of times.
(Photo courtesy of morguefile and dhester.)
(For more devotions, visit us at www.christiandevotions.us.)
---
---