For you have been born again, not of perishable seed, but of imperishable, through the living and enduring word of God. 1 Peter 1:23 NIV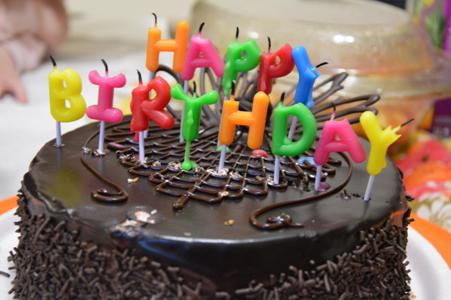 It came again. Yep – it's faithful. And for the record … it's a good thing it came again. Otherwise I'd be dead. Today is my birthday. Though some folks dread to see theirs come, I, for one, am grateful. I love life.
I've not had any life-defying event happen that makes my birthday super special. A normal birth. No wild injuries or severe illnesses. I'm not overtly special, yet God allows me to wake up every August 21, reborn into a new year of life.
Every birthday, I crawl out of bed and call my mom. When she answers, I burst into song, singing "Happy Birthday" to her.
"Cindy, why do you call every year and sing "Happy Birthday" to me on YOUR birthday?"
"Because Mom, it's really YOUR birth-day. You gave birth."
"Lord have mercy." She laughs. "She's born again."
And that, my friends, is the key phrase. She's born again. I am … born again.
I was baptized at nine. I knew it was something special, but my maturity level wasn't where it needed to be. I stepped out of the pew and gave my heart to Jesus because my Sunday school teacher tapped me on the shoulder and nudged me out of the pew. I wasn't ready, but God has never held that against me.
I've tried to live a Christian life … going to church … being active in the congregation, but I didn't fully grasp being born again until I was thirty-six years old. Shocked? I was. I thought I understood what it meant to be a Christian, but I didn't. Not until I led a college-age Sunday school class and 1 Peter jumped off the page and slapped me in the face.
My fleshly body, born of the seed of my parents, would perish at some point. But my spiritual body, through Christ and His Word – imperishable. That is awesome.
I'm not worthy of this gift by my standards, but by God's standards. My soul was impregnated with imperishable seed, and every year, without fail, God sees fit to allow that seed to flourish. God thinks I'm worth it.
There are times I fail Him … times I slip in my trust. But through it all, the day I gave my life to Jesus, He took hold of a child who didn't understand and graced her yearly by allowing her to be born again.
Our God is omniscient. He knows the hearts of even those who do not understand. He covers us with His love. When your birthday rolls around, be grateful. Love Life. For you are born again from the imperishable seed of God.
(Photo courtesy of morguefile and MichelleBulgaria.)
(For more devotions, visit us at www.christiandevotions.us.)
---
---