So He said, Come. Matthew 14:29 NKJV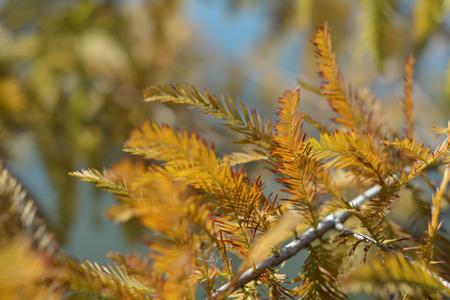 They showed a video at church to promote a bus trip to see the Christmas Show at Radio City Music Hall. There were Christmas trees in it – evergreens. A high window behind the pulpit allowed me to see a big white pine – also an evergreen. Unlike deciduous trees like maples, oaks, and cottonwoods whose branches reach up in yearning, evergreens stand like an arrow pointed up to God. They remind us of where to turn when we have an issue. This week some of the needles turned brown. Like the broader leaves of the hardwoods, the brown pine needles serve no further purpose for growth.
The pastor preached that day about the difference between being saved and doing works. The message came from Matthew where Peter climbs out of the boat in a storm. Like an evergreen pointing to God, Jesus' word "Come" pulled Peter to Him. There was work involved in Peter's faith, though while in the process of that work he failed. Peter believed well enough, but even the strongest faith of the twelve failed to succeed.
When I saw that tree with its brown needles, it reflected the failures in my life. Those failures, based upon what I did in the past, contained little faith. Every time the needles fall, the tree grows because there is more room for productive needles. It is working its way toward God, always with the intention of getting closer to Him.
If we can look back and see the scattered remains of our efforts that failed, then God still has us in His hands. What He'd like is for us to refocus on Him so our faith increases. Then He gives another opportunity to produce, and our needles become green again as we grow toward Him.
Stop and take a look with me at our brown needles. Use them not as reminders of things past but as harbingers of new opportunities to put your faith to work … always with a focus on Jesus.
(Photo courtesy of morguefile and LifeWithZeus.)
(For more devotions, visit us at www.christiandevotions.us.)
---
---