Look carefully then how you walk, not as unwise but as wise. Ephesians 5:15 ESV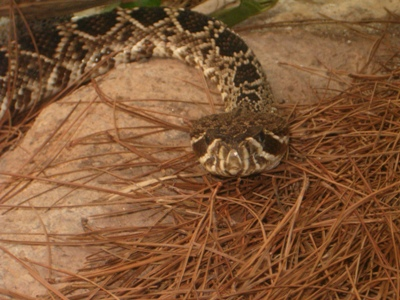 During a visit to Utah, I had a couple of days to explore and decided to check out the Ogden Valley and Great Salt Lake.
The first day I drove through a canyon, crossed Rattlesnake Creek, and picnicked beside the reservoir. The day provided a much-needed opportunity for relaxation and rest under the shade of a tree beside the still water.
The second day I traveled to Antelope Island and viewed panoramic vistas of the lake and mountains as I traipsed around Buffalo Point. The vigorous ascent and the stark landscape were in complete contrast to my previous day's destination. This day, I picnicked under the sun—high above a salty beach.
The views were amazing, but I had to watch my step. I surmised there was a reason for the naming of Rattlesnake Creek, and where there are bison, it can be assumed buffalo chips will follow. A misstep on my part could mean stepping into something merely messy or downright dangerous.
God created this world with amazing opportunities and awe-inspiring scenery. He has placed His children in it and invites us to enjoy. Unfortunately, there is also evil in our world. An enemy whose desire is to destroy us.
So God warns us throughout the Bible to be wise in our walk. He tells us to watch our step by not walking according to the flesh but according to the Spirit. Our roadmap should be the Word of God, not the ways of the world. Another tip for the trip is to use the buddy system. Don't travel alone. If one stumbles, the other can reach out and help. A lone traveler who falls is in real trouble. The church gives us a place to find people to assist and information to inform us during our journey. With the Holy Spirit as our guide and fellow sojourners to accompany us, we can walk more wisely.
Listen for the Spirit's leading. Learn from God's literature. Lean on the church's leadership. Consider the steps you need to take as you look carefully at how you walk in this world.
(Photo courtesy of morguefile and Kirk10Kirk.)
(For more devotions, visit us at www.christiandevotions.us.)
---
---