For God had not given us the spirit of fear; but of power, love and a sound mind. 2 Timothy 1:7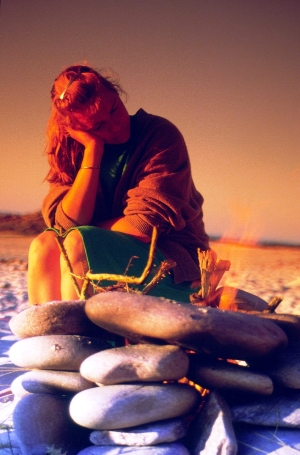 "I'm sorry, God," I whispered as I nursed my baby to a slumber sleep. "I admit, lately I have not focused on you as much as I should."
These past few weeks have been a whirlwind of current events. I was born in Charleston, South Carolina, so the events really hit home. I prayed for comfort for families who lost loved ones, but I forgot to pray for my mind. The impact of the Scripture hit. "God does not give the spirit of fear but of power, love, and a sound mind."
I knew I had to break this Scripture apart to really understand. If God does not give the spirit of fear, then it is the devil putting thoughts of worry and anxiety in my head. God gives me power, love, and a sound mind. Suddenly, I knew what I needed to do: rebuke the devil with this Scripture, and he would flee my mind. Immediately, I felt better.
God has given us power through His son Jesus Christ to cast down all negative imaginations that cause us worry or anxiety. He wants our minds to be free so we can focus on His purpose for our lives. He's given us His agape love that endures all. He wants this type of love to beam through us for all the world to see.
Unconditional love is attractive. It's a love that can draw an unbeliever to salvation. Love conquers hate, and as the world saw in Charleston, love endures. For all these pieces to come together, God gave us a sound mind. If we renew our minds with prayer and Scripture, focusing our attention on God, He will give us peace that surpasses all understanding.
Have you unconsciously forgotten to pray for your mind? It is very important to pray for what is going on in the world today, but if we don't cover our minds from the enemy, we will not be fully effective. Don't sit back and let the devil put worry and anxiety in your head. Cast him out with 2 Timothy 1:7 so you can help grow our Father's kingdom.
(Photo courtesy of morguefile and Ardanea.)
(For more devotions, visit us at www.christiandevotions.us.)
---
---