I tell you the truth, anyone who gives you a cup of water in My name because you belong to Christ will certainly not lose his reward. Mark 9:41 NIV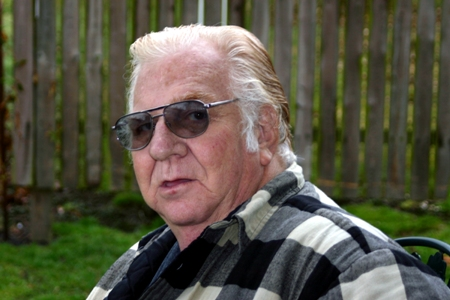 For two years, my family had successfully cared for my father following a stroke. He was walking at least 1,000 steps daily with his walker, getting out on the front porch, praying at each meal, and singing with my mother and me each evening. Then he had a second stroke.
Suddenly, I found myself persuading—with all the power I could muster—just to get tiny sips of water into his mouth for successful swallowing without choking. The constant concern with choking—as well as the painstakingly, slow process of spooning miniscule amounts of water into his mouth—drained him and me. Dad was exhausted, so we took a break.
I had begun trying to hydrate him as soon as he opened his eyes that morning so had foregone my normal time for reading my Bible and praying. As Dad rested, I thumbed through to locate my Bible reading for that day, when it flipped open to Mark. Countless times, God's Word had spoken strongly to me, but never more than that day.
I had given Dad water all day because I loved him, recognized his great need, and continued to honor him as my father. When I retired two years earlier, I felt with certainty I was doing God's will for my life, but the day following the second stroke was so stressful and seemingly fruitless. I needed reassurance from the Lord that I was still fulfilling His plan. God was faithful in providing specific encouragement from His word at my weakest moment.
Are you experiencing discouragement or a defeated feeling when, with all your heart, you are trying to serve God? Go to His Word and seek encouragement before going to other sources. The circumstances may not immediately change, but you will be uplifted and strengthened to continue whatever God called you to do. Let His Word strengthen your heart.
(Photo courtesy of morguefile and Robb.)
(For more devotions, visit us at www.christiandevotions.us.)
---
---