The voice of one crying in the wilderness, ?Prepare the way of the LORD; make straight in the desert a highway for our God.? Isaiah 40:3 NKJV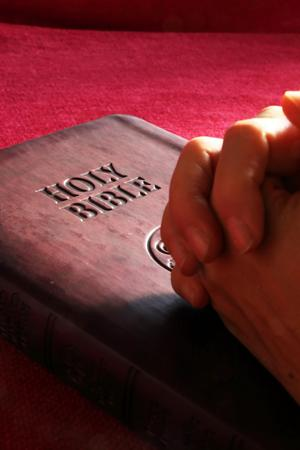 I was about to leave home for an important meeting about a long-standing financial burden. Before I left, I felt the desire to write a check for my church's construction fund and also to write a check to deposit into my savings account. I took my checkbook out, anticipating I'd be writing those two checks after the meeting because the burden would have been removed. By God's grace, He indeed removed that financial burden. I joyfully and gratefully wrote those checks that night.
Preparing the way of the Lord like this is not an exercise in trying to "sway" God to do something we want done. He is sovereign. We are subservient. It's not that we are trying to convince God to do something. But when He prompts us to take an action in anticipation of an outcome we've requested (and that is within His will), I believe it activates our faith.
After the woman with the issue of blood touched the hem of Jesus' garment, He told her that her faith had made her well. The healing came from Him, but her faith was the channel to manifest it in her life.
I encourage you to prepare the way of the Lord with a specific, tangible act of faith linked to the petitions, dreams, and desires you have presented before Him. Look for those opportunities and promptings and act on them. Then watch God do amazing things in your life.
(Photo courtesy of morguefile and jclk8888.)
(For more devotions, visit us at www.christiandevotions.us.)
---
---