When my spirit grows faint within me, it is you who knows my way. Psalm 142:3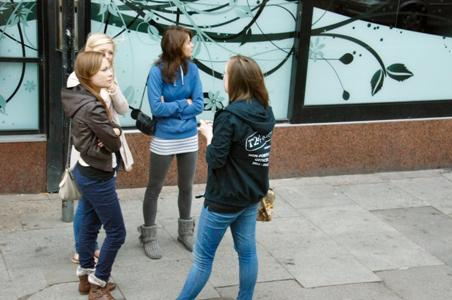 Part of me wanted desperately to be at the writers' conference, but another part of me wanted to flee. Adrenaline set every nerve ending on fire. Fear of getting lost on campus or literally trembling in front of someone plagued me. How could I manage a week of meeting with editors and a full schedule of classes while struggling with panic attacks? I felt exhausted before the conference began. I begged God to equip me for the task ahead, and I stepped forward in faith, believing He would help me.
God knows when our spirit grows faint. He sees where we are and is always faithful to minister to our need. He may do it through Scriptures, a story of victory, or someone's prayer of encouragement for us. At the times when God seems absent, things can look very dark and frightening. That's when the truth of His Word saves us from despair. He is the lifter of our head. He is our constant companion and comforter.
All of us battle something. It could be illness, job loss, or strife in our family. Whatever it may be, realize you don't have to remain faint and discouraged. Cry out to God. Tell Him about your heartaches and questions. Read the Word and plug into its power. Ask others to pray for you.
God provided for me at the conference. Each day I was given the strength and grace necessary to do what lay before me. Over and over through keynote speeches or personal conversations, I would discover others were dealing with hard, often similar problems. They understood my struggle and could empathize with my pain. They shared with me how God was helping them overcome their trials day by day.
Are you weary today? Will you reach out to God and let Him renew you? If so, you may discover the Lord is already at work using His power and the comfort of others to strengthen you. Please don't give up. Give thanks instead.
(Photo courtesy of morguefile and Jusben.)
(For more devotions, visit us at www.christiandevotions.us.)
---
---