Pray for us, for we are sure that we have a clear conscience, desiring to act honorably in all things. Hebrews 13:18 ESV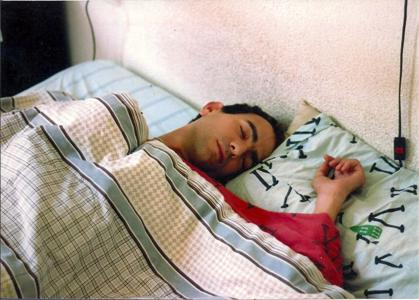 "How does he sleep at night?" The words were sermonized in my mind and spoken about a person who conducted daily affairs in a dishonorable way.
What about me? Is a clear conscience true in my life? Does the same sermon apply to how I conduct myself?
We often consider the "small" things less weighty in comparison to issues on a much larger scale. Contemplate the way a simple untruth is displayed in our lives: "I didn't eat the last donut" (I answer with glazed icing stuck in the corner of my mouth). Perhaps trivial to some, but I am revealing myself to have falsehood.
According to God's Word, truthfulness is all encompassing. There are no little or white lies, and dishonesty is wrongdoing in any form or shape. If we are not people of integrity in all matters, we are not full of truth.
Honorable actions are scarce. Threads of dishonesty are weaved throughout culture's tapestries in business, politics, relationships, and in the church. Visible or unseen banners denoting, "Truth does not dwell here."
The honest, gospel truth is from the very character of God. The goodness of God is found in Jesus and can be imparted to us. Holy attributes including love, kindness, mercy, honor, and compassion. Let us not forget the Lord is equally just and the epitome of truthfulness. Characteristics we can aspire to imitate in Christ. Acting honorable in all things!
I don't know about you, but I want to lay down and sleep at night with a squeaky-clean conscience. Take a look at the threads of honor in your life, and observe how you are conducting yourself. What tapestry are you weaving in your workplace, family, church, and community? Display the banner, "Truth lives here."
(Photo courtesy of morguefile and Kemeki.)
(For more devotions, visit us at www.christiandevotions.us.)
---
---