The thief?s purpose is to steal and kill and destroy. My purpose is to give them a rich and satisfying life. I am the good shepherd; I know my own sheep, and they know me. John 10:10, 11, 14 NLT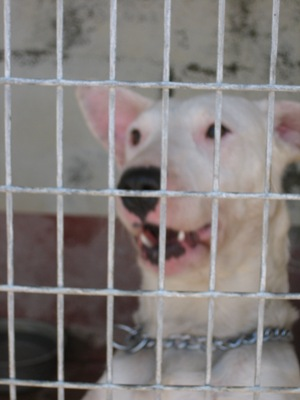 Patches had been a breeder dog for four years when we rescued her. For weeks, she sat in her crate, shrinking into its corners whenever we tried to coax her out. Food, toys, soft words—nothing could convince our little sheltie her new home was not a continuation of the terrors she had known.
It took time and patience, but Patches eventually learned that those all-powerful creatures outside her safe crate wanted only to love and care for her, not harm her. She came out of her crate and entered our lives.
When the serpent tempted Adam and Eve, he planted the first seeds of doubt in that God—the Creator with whom they walked—who wanted only the best for them. He craftily manipulated them to think—maybe God is trying to keep something from me. Maybe I shouldn't trust Him to know what I need.
We are heirs to this distrust. Like Patches, I cringe at risks and unknowns when I have no certainty of a safe path. Too often, I react with dread and fear if I feel God reaching into my safe crate and wanting to pull me toward life with Him. I don't know what's out there, and I do know it might hurt.
We can't predict what may happen to us "out there." We do know, however, the word of the One who calls us out. We know it's an offer of life more amazing and full than we can fantasize about. It's an offer of the very thing we lost in the Garden—life in its fullest and a relationship with the One who knows every detail of each person he formed.
What did our new dog know outside of her plastic walls? Nothing. Once outside, anyone could see the sillyness of believing that 6-foot-square space was more fulfilling than the entire house and yard at her disposal.
God offers no promises we will remain safe. Quite the opposite—He promises the world out here is rough and difficult. He also promises life to anyone who takes His hand and crawls out.
What illusion of safety and satisfaction do you cling to today? God waits—holding a hand toward our cage and peering in with eyes of love, until we decide to abandon our boxes and enter life.
(Photo courtesy of morguefile and hamia.)
(For more devotions, visit us at www.christiandevotions.us.)
---
---