You can ask for anything in my name, and I will do it, so that the Son can bring glory to the Father. John 14:13 NLT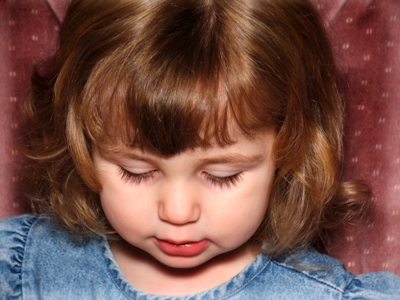 She had slept with her stuffed sheep since she was a tiny baby, and now it was lost. I couldn't find it anywhere, and my three-year-old was looking at me with her sad, teardrop-shaped eyes. Had I thrown it in the garbage? I have been known to inadvertently throw things out with this disordered mind of mine.
I decided to pray, right then and there, with my daughter. I was a little afraid to pray out loud because what if we couldn't find that sheep? A bolt of fear went through my mind that maybe God wouldn't answer and my daughter would not believe God heard us. She listened quietly as I prayed to find her sheep. Silently, I prayed God would erase the doubt I had that we would find it. I prayed God would be glorified and my daughter would understand He does hear us.
A few days passed and still no sheep. On day three, the babysitter found the beloved toy.
God answers prayer, whether it is about a lost toy or a job decision. He hears our big prayers and our very tiny prayers. He promises—if we ask in His name and for His glory—we can ask Him anything.
God ultimately knows what is best. His ways are higher than our ways. He holds your prayers close to His heart, and He will do what is best for you. You may have something that requires you to step out in faith and ask Him to answer. Talk to Him and ask Him to help you. You may just be pleasantly surprised.
(Photo courtesy of morguefile and anitapeppers.)
(For more devotions, visit us at www.christiandevotions.us.)
---
---