For He is like a refiner?s fire and like launderers? soap. Malachi 3:2b NKJV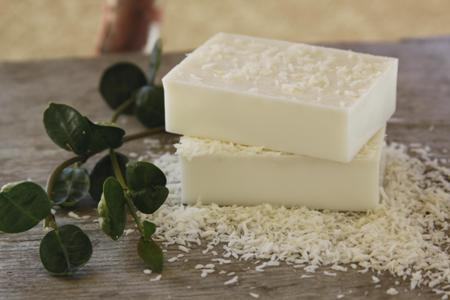 "What did you learn today?" My father considered it his duty to ensure I learned something every day. It wasn't important that I reveal the answer to an age-old problem. I needed only to speak a statement like, "I learned the primary export of Argentina is beef." He would be satisfied.
One day the conversation turned to cleaning. I think I asked, "How does soap work?"
"Look it up," was Dad's usual answer, but this time he simply said, "Emulsification."
Oh, great, a word I didn't know. Now I'll surely hear, "Look it up." But no. "It's the act of bubbles lifting the dirt off the surface." It was an acceptable choice of words for my edification.
In Malachi 3, we learn of God's displeasure with His people. He mentions how He'll come in righteous judgment against all the major sins as we know them. He will sit in judgment with a refiner's fire and soap. That seems to be a contradiction unless one considers the end result of the two processes. Both restore purity.
No matter which process we require, God will take us through it. Further into Malachi reside the promises of God for those who learn the lesson and submit to Him. He removes the generational curse that prohibited the family from recognizing the sin, the dirt, and the stain of complaining to God that no matter what they have done in support of the church, they yet do not prosper. He further states that when one does stop robbing God and performs a righteous offering, God grants a reprieve from the curse and restores discernment—between those who do evil and those who don't, and between those who serve Him and those who don't.
How we go about our daily walk determines how God judges our actions. If He sees actions based upon the fear of the Lord, He judges righteously, removes the curse, and we prosper through spiritual discernment. If we continue to rob God, He reverts to refining us, by fire if necessary, or by soap if we so submit.
We're all human and we all sin. By which method would you prefer to be cleansed?
(Photo courtesy of morguefile and kzinn.)
(For more devotions, visit us at www.christiandevotions.us.)
---
---