The heavens declare the glory of God and the sky above proclaims his handiwork. Day to day pours out speech, and night to night reveals knowledge. Psalm 19:1-2 ESV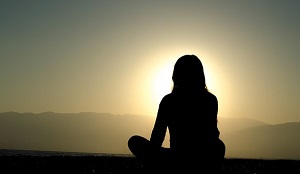 Every morning I walk around my neighborhood.
I talk with God about my struggles and questions for that day. In those minutes of silence I find a place of calm, but when I return home a crowd of details demands my immediate answers. Under the pressure, I often forget to stop and listen for what God wants. Too often, my desire to hurry overwhelms me. But when I remember to make those anxious details take a back seat to God's voice, I discover hearing Him is not so difficult at all.
The psalmist says God is always speaking. So why is it so difficult for me to hear?
The lines from the hymn, "This is My Father's World," remind me that God speaks to me in the rustling grass—and everywhere.
Our greatest problem is not that God is silent, but that we often don't stop long enough to listen to what He says. God wants us to tune our ears to hear Him and remember to stop, pray, and listen.
Think of one way you can slow down so you can listen to God.
(Photo courtesy of pixabay.)
(For more devotions, visit Christian Devotions.)
---
---