Put off your old self, which belongs to your former manner of life and is corrupt through deceitful desires?and put on the new self, created after the likeness of God in true righteousness and holiness. Ephesians 4:22, 24 ESV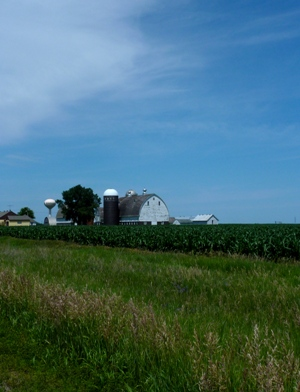 I grew up on a small farm in the fertile Midwest. The soil was black and the crops were plentiful … especially corn. We moved from Indiana to Georgia in 2001. As a freelance writer for the Savannah Morning News, I interviewed area clergy about their local congregations. A priest, upon hearing I was from the Hoosier state, told me, "I once drove across your state from Chicago to Louisville. I saw billboards all along the way that said 'There is more than corn in Indiana.' Well, if there is, I didn't see it!"
To persuade the priest that, indeed, there was more than corn in Indiana, I would have had to replace his visions of acres of flat fields with other images. A detour off of I-65 onto W State Road 46 to the lush hills of Brown County would have given him a whole new vision of my home state. The soil of that terrain produces a different crop. Travel this route in the fall and you will see that folks line up to witness the fabulous foliage on display.
The same is true for those who have been adopted into the Father's family. To convince others we are a new creation—righteous and holy—we have to replace our old behavior with Christlike behavior.
We can be a billboard for Christ and proclaim His gospel, but people aren't going to believe our advertising campaign unless they see evidence along the way to support the claim.
What part of your old self have you been displaying that needs to be put off? Put off the deceitful desires keeping you from putting on a new self and know the newness of Christ.
(Photo courtesy of morguefile and seamann.)
(For more devotions, visit us at www.christiandevotions.us.)
---
---