Joseph son of David, do not be afraid to take Mary home as your wife, because what is conceived in her is from the Holy Spirit. She will give birth to a son, and you are to give him the name Jesus, because he will save his people from their sins. Matthew 1:20-21 NIV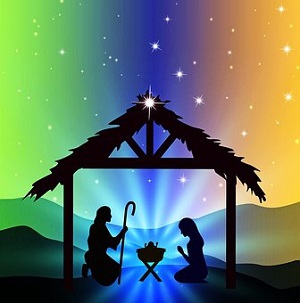 Looking forward to his long-awaited marriage, he busied himself, preparing for their life together. He wanted everything perfect for his young bride.
Then came the news. His fiancé was pregnant. He might have expected such behavior from other young women, but never from Mary. Not his Mary. How could she? Didn't she realize what this could do to their reputations? The village leaders could stone her if they heard. Yet no one would hear such news from him. Instead of disgracing her, he decided to secretly divorce her.
Little did this disappointed groom realize the role God was about to grant him. An angel told Joseph not to fear or doubt, but to trust God. God had everything under control. Joseph was to marry his beloved. She would bear a Son who would save the world. Joseph accepted the divine challenge.
When difficult circumstances arise in our lives, instead of panicking or making our own independent plans, we should listen for God's divine direction. When people disappoint us, we should treat them with respect in spite of their frailties, rather than choose to withdraw from those relationships. God wants us to seek His guidance in the smallest detail of every decision.
God's message speaks to us through Jesus' miraculous conception and birth. Don't be afraid. Don't doubt. He has everything under control. Trust Him. Accept the Savior He sent for you. Let go of your shame. Claim the honor Jesus came to bestow. God wants you as His beloved child.
Live in the light of the amazing truth that God's plan and message include you.
(Photo courtesy of pixabay.)
(For more devotions, visit Christian Devotions.)
---
---