Bear with each other and forgive one another if any of you has a grievance against someone. Forgive as the Lord forgave you. Colossians 3:13 NIV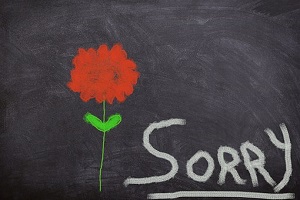 Linda's stomach churned as she braced for another Christmas family visit.
Mounting anxiety showed in her white-knuckle grip on the steering wheel during the three-hour drive to her parents' home. She felt obligated to go, but was always ready to leave when she got there.
Yet something was different this time. She didn't feel anxious. By the end of the day, she enjoyed the aunts, uncles, and cousins. She was even the last one to leave.
Traditionally, Christmas is a family gathering time. We either look forward to it or dread it. The atmosphere we carry determines whether we become paralyzed or joyful. Dreaded family gatherings often exist because of judgment and unforgiveness, but we can rid ourselves of the dread.
We must identify who or what is bugging us. When we forgive someone, it does not mean they were right or that we approve of their behavior. Nor does it mean we must subject ourselves to their hurt again. It means we are willing to let go of the past offense. Forgive Uncle Joe for getting drunk at the last party. Forgive Aunt Bessie for complaining about the food. Forgive the brother who arrived late. If we don't forgive, we re-live the past offenses and add them to our list of misery.
If we muse about the upcoming event—seeing relatives as stupid jerks or insensitive slaves—we are holding judgment. With judgment over our eyes, we will never see their redeeming value. We contribute to the family chaos and find ourselves equally judged.
God wants us to repent for judging others. Repent of character assassination, either spoken or murmured. Repent of holding hidden unforgiveness. When we do this, we free ourselves to discover new relationships with our family.
For Linda, instead of remembering the things she didn't like about the family gathering, she prepared by forgiving family members of their offenses against her and repented of her judgements against them. She discovered a new joy of being with family.
God's plan has always been for the family unit to represent Him. The church is called a family. If we are to represent Jesus in and through our family, we need to forgive them and repent of our own sin against them.
This Christmas, step into a time of celebration through forgiveness.
(Photo courtesy of pixabay.)
(For more devotions, visit Christian Devotions.)
---
---