Thy word is a lamp unto my path. Psalm 119:105a KJV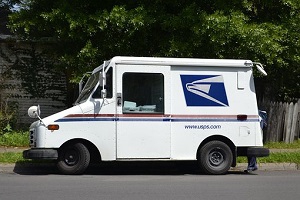 I thought it would be easy to navigate my way to the expressway from my new job. I was wrong.
The neighborhood was unfamiliar, and a few street signs were missing. The only sure landmark I had was a child's soccer ball left in a yard. After passing the ball three times, I pulled my car to the side of the road, wiped sweat from my palms, and prayed, "God, please direct me. I want to go home."
Suddenly, a mail carrier who was making his rounds made a U-Turn. "Ma'am, what address are you trying to find?" he asked.
"I'm looking for I-95."
He gave directions, and I went on my way, confident I could find the expressway. But I passed through another intersection with missing street signs. Was that where I was supposed to turn? This time, I did a U-Turn, found my soccer ball landmark, and stopped. The mail carrier's reflection appeared in my rearview mirror.
"Still looking?" he asked, pulling beside me.
I nodded, trying to hide my flushed face.
"Wait here. I have these letters to deliver, and I'll be back."
As promised, he returned and then led me to the highway. Sure enough, the intersection with the missing signs was where I was supposed to turn. I can still see the carrier tipping his hat as I boarded the expressway.
In each of the 176 verses of Psalm 119, the psalmist encourages us to incorporate the truths of God's Word into everyday living.
Sometimes, navigating decisions in life is like driving with missing street signs. God understands we need help, so He provides His Word. When I commit God's Word to memory, I can be as confident as the mail carrier who had the streets on his route memorized. I'm guessing he also knew the residents by their first names, as well as the child who owned the soccer ball. Just as the mail carrier led me to the expressway, God's Word gives us directions that are safe and reliable.
Ask God to help you know His Word intimately so it will become your sure guide.
(Photo courtesy of pixabay.)
(For more devotions, visit Christian Devotions.)
---
---