I will forget my complaint. I will put off my sad face and wear a smile. Job 9:27 NKJV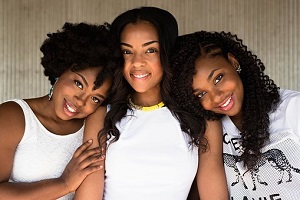 The adage "shop 'til you drop" takes on a whole new meaning during the holiday season.
The Christmas season begins well before Thanksgiving when we're busy putting up our fall decorations, baking pumpkin pies, and picking out the perfect turkey with all the trimmings. Then we put away the pumpkins and scarecrows and pull out the good ol' red and green. We plan our Christmas dinner, put our cards in the mail, and stress over the perfect gift for everyone on our list. It can be utterly exhausting.
We spend, spend, spend—time, money, and effort—until we have nothing else to give. We feel completely bankrupt when we should be full of the Christmas spirit, letting it spill out on everyone around us.
A few years ago—on a bright, sunny December day—I stood in amazement as a man loudly berated a salesclerk in a local drugstore because the store did not have what he was looking for. He was rude, obnoxious, and completely out of line. The clerk took it like a trouper. She remained calm and never argued with the man, but I could read the hurt and embarrassment on her face.
When the man stormed away in a huff, muttering under his breath, I patted the clerk on her shoulder and apologized for the man's behavior. I gave her my best smile and assured her she had done nothing wrong. The hurt vanished from her eyes, and she returned my smile.
A smile is an amazing gift. It's universal, easily accessible, and understandable even to an infant. It can break through the hardest or most wounded heart. A sign in a large department store reads, Smile! Spoil the day for some grouch! (I wish I had smiled at the man in the drugstore.)
With all Job went through, he said, I will forget my complaint. I will put off my sad face and wear a smile. When the holiday rush has taken its toll … when you've gone the proverbial last mile and feel as if you have nothing else to give … do as Job did and offer the best gift of all: a smile. It will brighten someone's day, and it just might make you feel a bit better too.
(Photo courtesy of pixabay.)
(For more devotions, visit Christian Devotions.)
---
---