If we live in the Spirit, let us also walk in the Spirit. Galatians 5:25 NKJV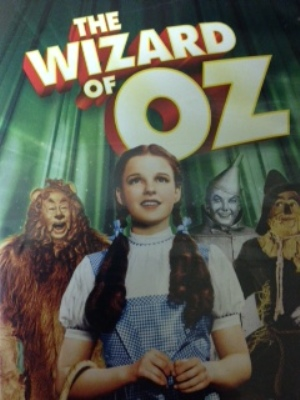 People of all ages are familiar with the characters of the 1939 movie The Wizard of Oz and can name each gift the four friends desired as they sought the one who dwelled in the Emerald City. But the Wizard couldn't give the group what they asked for. Why? Because the gifts they wanted already existed inside them.
The Scarecrow wanted a brain, but every time a problem arose, he was the one who figured out the solution.
Tin Man thought he was missing a heart, yet his compassion flowed when someone was hurting. He was the comforter and shed tears which caused the oilcan to come out when he got rusty.
Cowardly Lion shook with fear when confronting the Wizard, but he went into the witch's castle to rescue Dorothy.
The tokens the wizard presented were merely instruments to remind the group of what they already possessed.
Dorothy had been wearing the ruby slippers while walking the yellow-brick road, but the power of the shoes had to be revealed to her before she could benefit from them. Dorothy's desire was granted when she tapped her heels together and repeated, "There's no place like home."
Galatians 5 lists the fruit of the Spirit and goes on to say our flesh has been crucified. When God's Spirit came to live inside us, the seed of His fruit was placed in us. When we ask God for more peace, joy, or love, we are asking Him for something He has already given us.
If we need peace: You will keep him in perfect peace, whose mind is stayed on you (Isaiah 26:3). When we pray for more joy, the Word tells us: The joy of the Lord is your strength (Nehemiah 8:10). When we want to love others better: My little children, let us not love in word or in tongue, but in deed and in truth (I John 3:18).
We don't have to pray for something we already have. We only need to let our fruit grow as we live and walk in the Spirit.
Trust in the gifts He has instilled in your heart. As you tap into the Word, you will discover your gifts.
(Photo courtesy of mandmwiles.)
(For more devotions, visit us at www.christiandevotions.us.)
---
---