The LORD does not look at the things people look at. People look at the outward appearance, but the LORD looks at the heart. 1 Samuel 16:7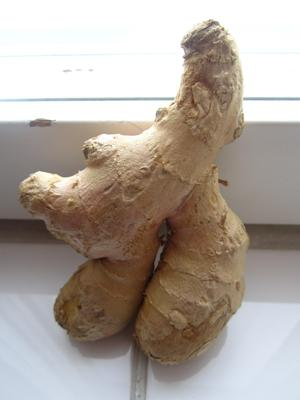 The recipe called for fresh ginger. I could have substituted ground ginger, but for some strange reason, I felt compelled to follow the directions exactly.
Why am I making all this fuss? I thought as I drove to the store. I would soon find out.
I had never seen fresh ginger before, so I had to read the produce signs to find it. I did a double take when I spotted the price of $2.49 a pound. But I was even more shocked when I saw the ginger itself. It looked grotesque. I almost changed my mind about buying it, but I selected a few pieces and headed for home.
Back in my kitchen, as I started to peel the ginger, a delightful aroma came forth. How deceiving, I thought. Its ugly exterior has camouflaged its fragrant interior.
Things came into focus. God was using this experience to teach me a lesson. Don't judge. He knew I always equated outer beauty with greater happiness and pleasure.
For a moment, my mind drifted back to several events in the past. I recalled the vacation my family spent at a beautiful motel. Yet when I thought about it now, I realized we had more fun on our camping trip in the rain—in a tent. I also thought of our large home which I was sure would make me happier than our smaller one. But looking back, I knew nothing could ever replace the twenty years of wonderful memories we spent in our first tiny home.
I remembered the Thanksgiving Mom and Dad took Jim and me and our five boys to a restaurant so I wouldn't have to cook. But even that couldn't hold a candle to the meals we enjoyed crowded around our small dining room table.
God seemed to be telling me to look at things from His perspective … from within … from the heart. I knew it would be hard for me to change my habits after so many years of judging people and things by their external appearances, but I decided to try.
I still have to watch what I say before jumping to conclusions, but through the Lord's help, I am making significant progress.
How do you judge others?
(Photo courtesy of morguefile and modnar.)
(For more devotions, visit us at www.christiandevotions.us.)
---
---