I prayed for this child, and the LORD has granted me what I asked of him. So now I give him to the LORD. For his whole life he will be given over to the LORD. I Samuel 1:27-28 NIV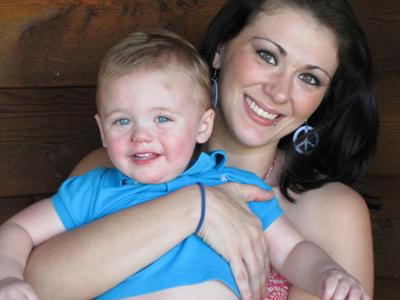 Hannah was an unusual gift-giver among Bible women. Her act of thanksgiving and the song that flowed from her happy heart, in no way hinted a former time when Hannah wept in bitterness of her soul. Why? Hannah's husband had two wives, and Hannah was the barren wife by God's design.
Elkanah loved Hannah. His devotion to her might be the reason Peninnah was jealous. Despite having sons and daughters, the rival wife provoked Hannah relentlessly. Hannah suffered with each look of distain and each hurtful remark. Her face was always sad.
At Shiloh, Hannah cried in front of her husband, who could not console her. She cried in front of the temple priest. Hannah cried out to God, "See my affliction. Remember me, and do not forget me." Then Hannah made the vow that set her apart from other women. "LORD, if you will give me a baby boy, I will give him back to you forever."
Eli the priest watched the woman's lips move. Something is wrong with her, he thought. "I think you are drunk," he accused. Hannah insisted she did not drink wine, but she had poured out her soul before God. Eli blessed her. "Go in peace, and may the LORD grant your petition."
No longer sad, Hannah returned home with expectation. God remembered her faith in Him. She gave birth to the darling son she desired. Hannah remembered her vow.
Amazing is the level of Hannah's thanksgiving to God. We give out of abundance or give to God a small portion out of poverty. Each is relatively easy to do. Giving in faith or keeping our promise to the Lord costs more. But God is never in our debt. He supplies our needs as He uses our resources in His work­--giving to others. God multiplies our gift to do exceedingly and abundantly above all we ask or think. Hannah bore three sons and two daughters—and Samuel the Prophet of God.
(Photo courtesy of morguefile and greyerbaby.)
(For more devotions, visit us at www.christiandevotions.us.)
---
---