He will proclaim peace to the nations. Zechariah 9:10 NIV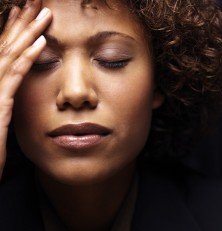 We read, sing, and dream of peace on earth. Yet we've never known earthly peace. Nations fight nations. Ethnic groups throw slurs, stones, and worse. Families, teams, workers, politicians, even churches, fight without and within. Such constant blaming, bickering, and breaking down of relationships make the celebration of peace questionable.
Nevertheless, the peace prophesied in Isaiah and Zechariah and proclaimed by the angels in Luke remains as relevant today as the night of Jesus' birth. Those who experience God's salvation know peace that transcends any circumstance. As Paul tells us in Ephesians, Jesus is our peace. When we allow His presence to reign in our lives, we enjoy true peace, whether the world around us is peaceful or not.
When we hurt, Jesus' peace eases our pain. When facing death, His peace provides comfort and reassurance. When abused, He wraps us in arms of peace. When darkness engulfs us, we walk by the light of His peace. When persecuted for our faith, we can respond with and proclaim His peace. When we fall flat in failure, He picks us up, dusts us off, and tells us to try again – to go in His peace. We celebrate daily the peace made possible through His all-sufficient gift of grace.
We also look forward to the everlasting peace Jesus will usher in at His return. All conflict and pain will disappear for those who follow Him. Proclaim Him as Lord and let Christ cover you in peace.
Lord, make me an instrument of your peace. Where there is hatred, let me sow love; where there is injury, pardon; where there is doubt, faith; where there is despair, hope; where there is darkness, light; and where there is sadness, joy.
(Photo courtesy of office.microsoft.com.)
---
---