A sluggard?s appetite is never filled, but the desires of the diligent are fully satisfied. Proverbs 13:4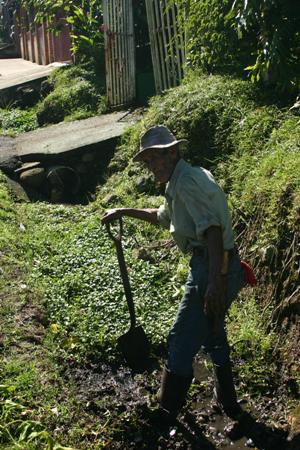 Procrastination is one of the Devil's favorite habits. Here I am with this great idea, but not knowing how to execute it has caused a delay. Once I put it off, I feel as if the enemy is trying to fill my head with negativity and doubt. But once I start moving and learning more about what I need to accomplish, positivity kicks in and I can see the vision more clearly.
I've learned that in order to keep the Devil from filling my head with doubt, I need to bury myself in the Word, memorize His Word, and quote those Scriptures. Then I do something every day that propels me forward into my project until its completion.
Proverbs 13 reminds us a lazy person's appetite is never filled. But when we are diligent, we are fully satisfied. The Devil knows the Word very well. If he can fill our heads with fear and doubt, he knows we will grow tired. That distracts us from our goal.
A great keyword here is diligent. Even though the enemy may whisper doubt in our minds, we must continue to keep moving forward if we want to reach what God has for us.
Do you have a goal you want to reach but procrastination is holding you back? Defeat the enemy's tactics by digging into God's Word. Quote Scriptures out loud to drive away fear and doubt. Let him know you know the Word too and its power against him. He has no choice but to flee. Keep working daily to reach your mark, and you will accomplish your goals. Remember, we can trust in the Lord because His word says, "The desires of the diligent are fully satisfied."
(Photo courtesy of morguefile and jerjones.)
(For more devotions, visit us at www.christiandevotions.us.)
---
---