All praise to God, the Father of our Lord Jesus Christ. God is our merciful Father and the source of all comfort. He comforts us in all our troubles so that we can comfort others. When they are troubled, we will be able to give them the same comfort God has given us. 2 Corinthians 1:3-4 NLT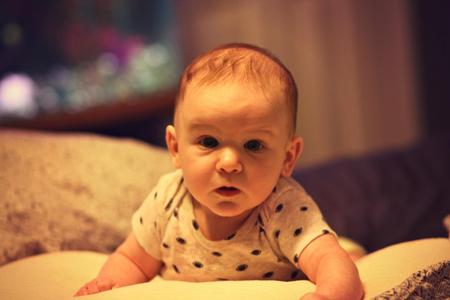 The love and embrace of a child is the singular greatest feeling a person can experience on earth. The warmth of a hug and the power of a kiss from your child is empowering in ways that cannot be articulated by words. The anticipation of a child is powerful and emotional.
As you wait for your blessing from the Lord, your heart grows to contain all the love you will give to your new child. The first time you hold your blessing, it brings love mixed with fear all at the same time. You love this little piece of you with all your heart, and you fear at the same time the life you wish to provide for this buddle of joy given to you by the Lord.
There are times when the blessing of the Lord is never felt or touched. The child you wish to love is never seen, and the experience is never obtained. To the mothers and fathers of unwrapped blessings, the Lord has something special in store for you. As you watch others hold their bundles of joy here on earth, your child is being held by the Lord. As you see other children learn to walk; your child is being taught to walk by angles.
As children grow to love and learn right from wrong in this life, the author of perfect love is loving your child. As parents protect their children from danger and put their needs secondary to their children's needs in this life, just know there is no pain in Heaven. The Father has opened His own Kingdom for your child.
The day will come when every parent will see their child walk down an aisle for graduation and marriage. The parents' hearts will be full of love and pain as they see their precious baby turn into an adult. However, for you who never got to hold your blessing from the Lord, something better is in store for you.
One day you will leave this life and enter into eternal life to spend with the Lord. On that day, a beautiful unwrapped blessing will emerge from the light, and in that moment every empty moment will give way to pure, splendorous, unspeakable joy.
This image of hope is dedicated to all who never got to hold their child and to those who have lost their special blessing too soon. You will have a special blessing waiting for you in Heaven. Until the day you leave this world for the next, the Father Himself has adopted your precious child. Your child waits with anticipation for you, and will love you more than you can truly understand.
This message of hope and love is also dedicated to my special wife who never got to hold our third child. Our arms are empty, but our hearts are full of love and anticipation for that glorious day of reunion. Until that precious moment of reunion, keep loving and living this life in the strength of the Lord because there are many living around you whom you will embrace and hold in perfect love.
The Lord forgets no life. I wait with great anticipation to unwrap with all my love my blessing from God. Praise God. He comforts us in our troubles.
(Photo courtesy of morguefile and greyerbaby.)
(For more devotions, visit us at www.christiandevotions.us.)
---
---