Overhearing what they said, Jesus told him, "Don?t be afraid; just believe.? Mark 5:36 NIV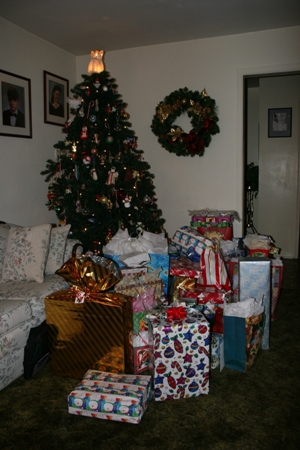 Christmas is the season for anxiety. Credit cards are maxed out, checking accounts are drained into the red, and all in the name of spreading joy and cheer.
Stores proudly display signs adorned with sparkly letters and the word Believe. Are we supposed to believe that the money tree will finally sprout in our backyard? Or maybe we're supposed to believe in the power of expensive Christmas gifts. The truth of the matter is, in the midst of the season's hustle and bustle, many of us have forgotten the meaning of Christmas. We've forgotten what we should really believe in.
Christmas is a time to believe in the power of God's amazing grace—a baby born in a stable on Christmas day so you and I may have eternal life. That's far more valuable than any overpriced sweater or pair of shoes. That's a gift that keeps giving all year round, and it doesn't cost us a dime.
That gift. That joy. That baby in the manger is what Christmas is all about. That's the cheer we should be spreading.
As you wait in line for your festive peppermint mocha, tell someone about the reason for the season. As you swipe your credit card for what seems like the hundredth time, remember the physical gifts only mean so much. As you watch your kids, your spouse, and your family unwrap their presents on Christmas morning, remember paper scattered on the floor will only last for the day. But the baby who was born to save you? That's something to be excited about. He is someone you can believe in.
But the best part is that Jesus isn't just a Christmas gift. His love is something you can believe in 365 days of the year. He gave you eternal life for free. And that's a gift worth celebrating.
(Photo courtesy of morguefile and orchid.)
(For more devotions, visit us at www.christiandevotions.us.)
---
---