This is to my Father?s glory, that you bear much fruit, showing yourselves to be my disciples. John 15:8 NIV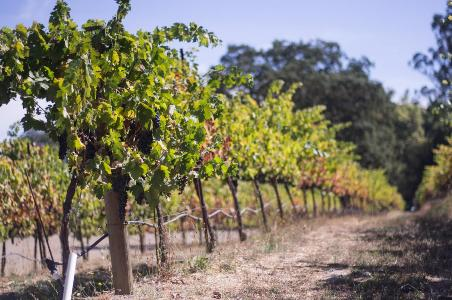 I recently visited a beautiful estate garden and learned how they trimmed their grapevines. They used manicure scissors. Tiny, sharp, manicure scissors.
I love how this Scripture describes the pruning God does in our lives: This is to my Father's glory, that you bear much fruit, showing yourselves to be my disciples. I wanted to learn why these gardeners did it so precisely.
There was a plaque that detailed the intricate process. It wasn't enough for them to simply cut off the branches that bore no fruit. They went beyond that to delicately prune each single cluster of grapes. When the grapes were still small and green, the workers precisely measured the ideal spacing between each of those tiny orbs. Then they used those tiny manicure scissors to carefully cut away individual grapes in each cluster so the remaining fruit could grow large and luscious.
The first thing I realized was the extravagant wealth that could afford such exacting work. The owner of those grapevines was wealthier than most of us can even imagine.
The second thing I realized was that they carefully protected each tiny morsel that would eventually be displayed at the master's feast. There was nothing inherently wrong with the grapes that were cut away, but they were a hindrance to the best.
Our Father in heaven is far greater than a wealthy tycoon. He owns all of creation; His wealth is beyond measure. He loves us passionately and knows every intimate detail of our lives. He knows exactly what we need to fulfill His purposes, and we can trust Him completely. We are safe under His watchful care.
Usually, I think of God's pruning work in my life as only being about cutting away the clearly bad fruit and dead weight. But sometimes, even things like health and security that appear good to me are tenderly trimmed away by the Master's perfect and loving hand.
God wants us to trust Him even when it hurts to let go of what we think is "good enough." Allow God to remove the good for what is best, and rejoice that He is preparing us in love for the feast that is yet to come!
(Photo courtesy of morguefile and auttiedot.)
(For more devotions, visit us at www.christiandevotions.us.)
---
---