For it is God who works in you to will and to act according to his good purpose. Philippians 2:13 NIV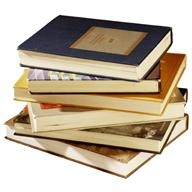 Books towered on clothed tables, and perfectly arranged bouquets of mixed flowers showcased the titles. Volunteers moved quickly through the auditorium and gave the emptiness life.
The Shofar summoned the quietness. For three days we swayed side by side to the worship music. Our hearts were encouraged with Scripture. The unity of Christ transformed strangers into friends, and the love of Christ shined on our hearts.
Recognition of volunteers and goodbye hugs ended our time together. Behind the scenes, crews worked their magic and once again emptiness filled the space.
Our heavenly Father loves to work behind the scenes. His grace is working within us to produce the desire and power to do His will. All He requires is our faith and willingness to step into the emptiness. He decorates His heart with our life's bouquet. He is there even when our flowers wilt.
Don't despair if you can't see God working. He is always behind the scenes watering your dry soul. Hold fast to the knowledge God is always with you.
Is He inviting you to join Him?
(Photo courtesy of office.microsoft.com.)
---
---