Every good gift and perfect gift is from above, coming down from the Father of the heavenly lights. James 1:17 NIV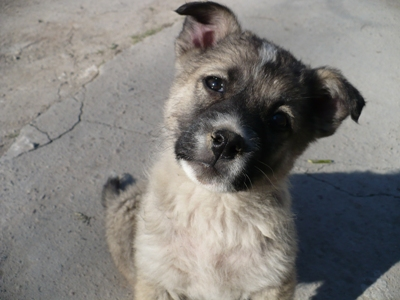 My friend Ruth lives in the country, and many times through the years dogs and cats have shown up on her doorstep begging for food and water. It seems their owners have learned about Ruth's soft heart toward the critters and have made her home the drop-off for unwanted animals.
Recently, Ruth went outside to feed, medicate, and give the dogs treats. As usual, they were terribly excited to see her. "Wow! These dogs sure do love me!" But then she faced the truth and had to admit it wasn't her they loved. It was her gifts.
She realized perhaps she had been treating God this way. Was she placing the gifts she had been given ahead of the Lord? Of course, she was thankful for all she received, but did she praise and thank God for who He is—and not just for His gifts?
The story of the feeding of the five thousand is told in all four gospels. Jesus looked with compassion upon those who were hungry and fed them in a miraculous way. They followed him, not for who He was, but because they were looking forward to the gift of food again. Jesus realized this and reminded them they weren't seeking Him for who He was but because they wanted His gifts.
Are we ever guilty—as Ruth's dogs and those whom Jesus fed were—of seeking only the gifts our Lord gives and not praising and thanking Him for whom he is? If so, today is a good day to begin praising the Giver. Seek Him for who He is and be filled.
(Photo courtesy of morguefile and gravedigga.)
(For more devotions, visit us at www.christiandevotions.us.)
---
---