The lions may grow weak and hungry, but those who seek the Lord lack no good thing. Psalm 34:10 NIV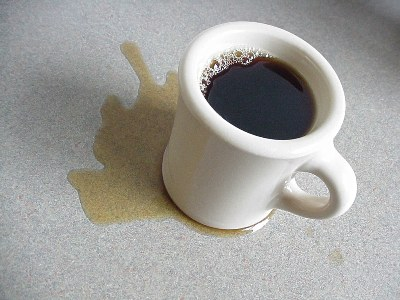 It was a comedy of errors. Sometimes, regardless of our efforts, things just . . .go array.
I love working puzzles. It's relaxing for me after juggling three jobs in a day. I've worked puzzles on fold up snack tables, the kitchen table, and a puzzle board. But this year, we decided it was a worthy investment for me to purchase a puzzle table.
One hundred and fifty nine dollars later, I had a beautiful cheery table–extending sides for puzzle pieces and legs so it stood. Felt covered interiors so the puzzle pieces didn't sneak away into "lost land." I could open it at night, work a couple of hours, then neatly close the entire thing and slide it behind my couch. I . . . was . . . a . . . happy . . . camper. UNTIL, I left the table standing one evening, trying to press my nearly finished puzzle flat.
After work, I ran through McDonalds and grabbed my lunch. As I walked in the house, I made my way to the puzzle table. Food in hand, I stepped toward the table to peek inside. That's when the comedy of errors began. Our Rat Terrier wanted my McDonalds for lunch, so he leaped up, grabbing at my bag. I lifted the bag and smirked, "You thought you had it, didn't you?" But as pooch came down, he bumped my leg behind the knee. That caused my leg to give way, the McDonalds bag to go airborne, and my tea to hit the floor.
Things went into slow-motion as my leg collapsed, sending me reeling across the puzzle table and landing in the center. Both I and the table smashed to the floor. Tea soaked into my shirt, and the dog and cat stood on my shoulders trying to lick up "Sudden Service Tea." If that wasn't enough, when I rolled over my McDonalds bag was . . . well . . . flat.
It was nothing short of a comedy of errors. One that left me not only injured but with a broken puzzle table. Sometimes despite our best efforts to make a save, we still fall.
Unfortunately, it's the same way with my spiritual life. I try to make a save when the comedy of errors hits, but despite myself, I can't. This is when God must roll His eyes and shake His head. If you will only seek me. Just seek me.
The world sends its lions to attack far too often, and each time we think we're equipped to fight them off when we really aren't. The psalmist offers good advice: seek the Lord and lack no good thing.
We've heard it said hundreds of times, "God never promised it was easy to be a Christian." But we fail to acknowledge that through the rough times, when we seek Him, we lack for no good thing. At the time, we may not recognize the good, but eventually we can look back and be amazed at how God eased the pain of the hardship. He groomed us into something better...something stronger...something more prepared for the next thing that comes along.
It's learning to seek Him that makes us tighter in our relationship with Christ, so when the next hard event hits, we can loosen our white pressed knuckles and let God take the lead.
I doubt God will miraculously heal my broken puzzle board or provide a new McDonalds hamburger or Pal's tea. But in the grander scheme of things, I've learned a hard lesson: food belongs in the kitchen.
For the times I've relinquished my own efforts to Him and sought after His will and guidance, God has never failed to sustain me. And I can say with great confidence that the lions who have attacked have grown weak and hungry when God stands before me.
Seek the presence of God, even in the little things. It's not a matter of things being "fixed." It's a matter of growing in a confidant relationship with Him. When you seek Him, you will lack no good thing.
(Photo courtesy of morguefile and jppi.)
(For more devotions, visit us at www.christiandevotions.us.)
---
---